Do Your Texas Drivers Ed Online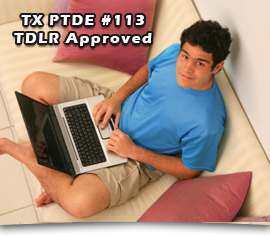 Meet DPS & TDLR Requirements
Completion Certificate Included
Take the Course Entirely Online
No Hidden Fees, Money Back Guarantee
24/7 Customer Support
Provided through American Safety Council
Choose the online driver ed course that meets your needs:
Taking Drivers Education has never been so easy. Our online Texas courses can be completed when it is convenient for you. Log in and out as often as you desire, we'll save your place. Also, if you have any questions, customer service representatives are available around the clock. Once you have completed your course, we will send your completion certificate so you can get started on the next phase of your driving career.
Why Choose Online Drivers Ed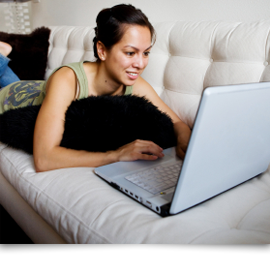 Online drivers ed lets you learn at your pace, when you have time.
Cut out the wasted time and distractions of ordinary in-classroom settings. When you are ready, you can sit down and start learning anywhere you have internet access.
Online Advantage. Studying online allows students to read and re-read the material at their own pace. Being able to take the time needed to absorb the information provided means online education participants take more away from their training than their classroom counterparts.
You're in Control. You don't have to worry about missing a class or falling behind. You work on your own personal course, on your time table. You can do a lot or you can do a little. It's all up to you.
Take Another Look. The beauty of online education is the ability to go back and re-read the material. Did you miss an answer on the quiz? Review the text and get the answers you need.
Affordable. Online courses are less expensive than traditional classrooms because there is no need to hire an instructor or rent a teaching space. Also, there's no need to drive anywhere, which means less gas, less time spent traveling.