Parent Taught Driver Ed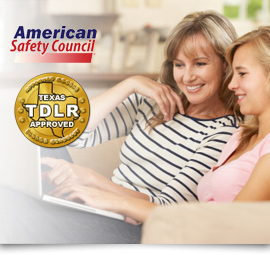 Sign up now and pay just $79 for the whole course!
Texas Department of Licensing and Regulations Approved, PTDE #113
Available to Teenagers 14-17!
Take Course Anywhere, with Any Device
Apply for Learner's Permit after 1st Section!
24/7 Customer Service Available
Parent Taught Driver Education Explained
Meet Texas DPS driver ed requirements with PTDE.
Parent taught driver education (PTDE) is a convenient and effective way for new drivers ages 14 to 17 to take care of driver education without having to go to a physical classroom.
The Benefit of Parent Taught Driver Education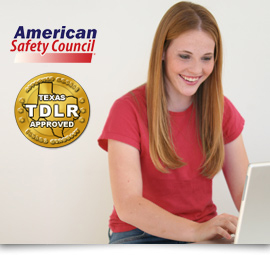 Our Texas Parent Taught Driver Education course is completed alongside your TDLR-Parent Taught Driver Education Packet. Between these two resources you will have thorough instructions and help so your teen can learn safe driving practices and earn a Texas learner's permit.
Who Can Teach My Teen?
Per the Texas Department of Licensing and Regulation, instructors must be the student's parent, step-parent, grandparent, step-grandparent foster parent or legal guardian appointed by a court of competent jurisdiction. A power of attorney is not legally sufficient.
Other Instructor Requirements for PTDE
Don't forget to request a PTDE Packet from the TDLR!
Must have had a valid driver's license for the past three years.
In the past three years, the instructor must not have had their driver's license suspended, revoked or forfeited.
They must have less than six points on his or her driving record.
May not have been convicted of or received a probated sentence for DUI, DWI or Criminally Negligent Homicide.
May not disabled due to mental illness.